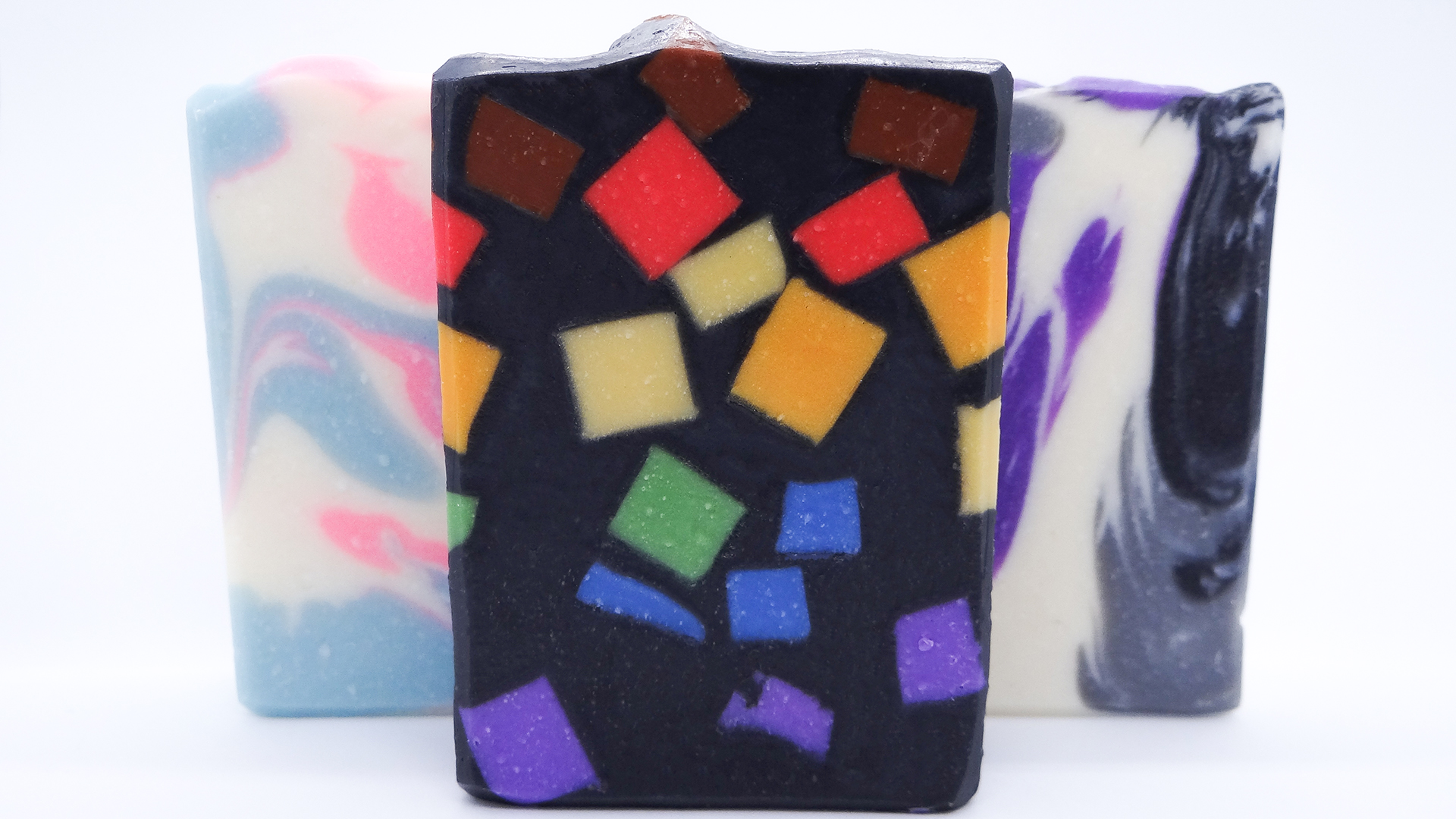 Limited edition bar soaps
Our limited edition bar soaps are just that—here for a good time, not a long time! This is where you'll find our soaps themed for holidays, Pride Month, fandoms and more! Any soap that's a small-run batch will be in this category. Limited runs are typically due to timing (ie. holidays) or simply the fact that they're hard to make in a large batch. This makes them extra unique, so be sure to grab yours before they run out if you find something you like!
Unless specified otherwise, Tubby Tabby's limited edition bar soaps use the same base formula as our everyday bars. That means you can bet you're still getting a high-quality, gentle, moisturizing bar of soap—it just may look a little more fancy!