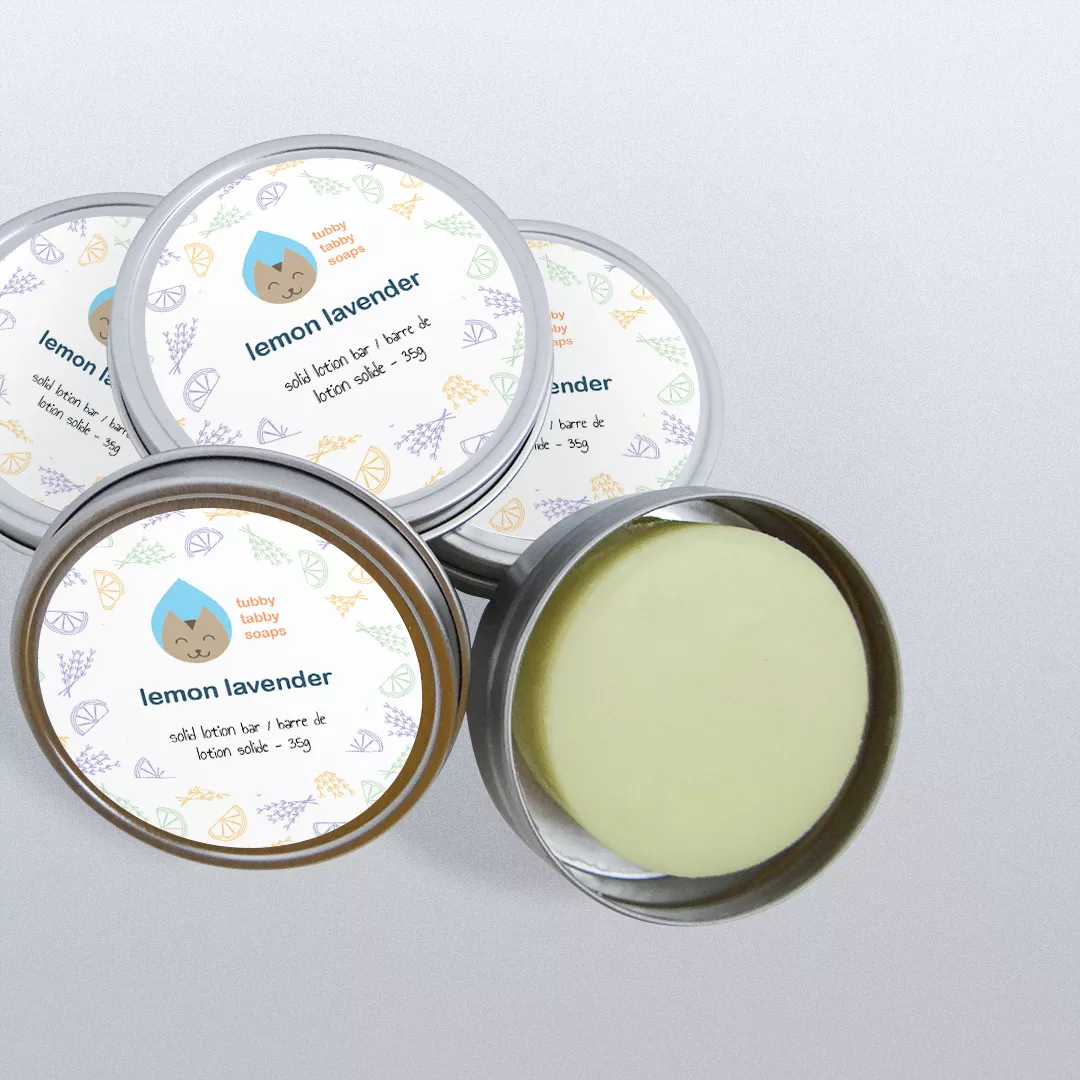 Moisturizers & lotions
Tubby Tabby's handmade moisturizers & lotions are loaded with skin-loving butters and oils. This makes them super nourishing for your skin, whether it's the skin on your lips, hands, face or body. In this category, you'll find our bestselling lip balms, lotion bars and body butters, among other things!
These handmade moisturizers & lotions are made from simple ingredients that highlight the potential of edible oils to nourish our bodies from the outside in, too! They feature butters like shea and cocoa, plus all-natural, fairly traded beeswax. Our totally vegan body butters apply smooth with a non-greasy feel and are 100% vegan (made primarily of shea and cocoa butters mixed with avocado oil).
Whatever your needs, you can rest assured that these balms, butters and lotions will help protect your skin from chapping and dryness!